Life & Leisure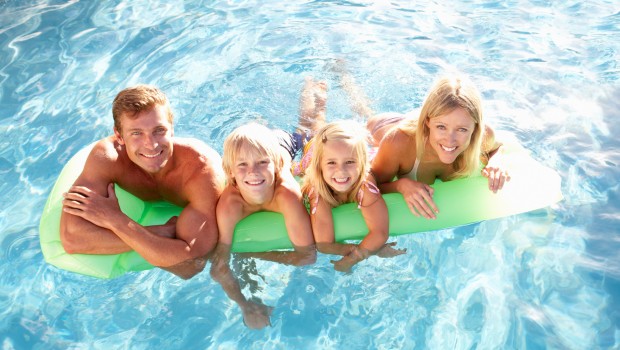 Published on July 16th, 2015 | by BirminghamLiving
0
Solihull Activities, Birmingham
The LG Arena
If you're planning ahead and thinking of going to something a little more livelier than a spot of shopping, why don't you check out the LG Arena? You may even find that you're actually spending the week in Solihull or Birmingham City and you find the time to grab some last minute tickets! The LG arena is only around ten minutes from Solihull, so their won't be any wallet burning when it comes to you getting there.
The LG Arena is the Midlands' outstanding entertainment experience for artists and visitors alike. They have the world's best comedians, sportspeople, singers, songwriters, dancers, daredevils and everything in between come through our doors. Whether it's 15,700 screaming fans or an intimate, atmospheric once-in-a-lifetime experience, you'll find it at the LG Arena. One of the country's largest arenas sits here in the Midlands, and when they say they have some of the best, they really do. The likes of Beyonce, Snow Patrol, Tom Jones, Green Day and Coldplay do appear here and regularly do live events, followed by our beloved Ed Sheeran. This LG Arena in particular is also flexible enough to host major sporting events like the annual Horse of the Year Show – even if you're unable to attend throughout your visit, it's definitely something you wouldn't want to miss out on.
The National Exhibition Center (NEC)
The National Exhibition Centre has been welcoming the world for over 30 years to some of the world's most popular exhibitions, conventions and live events.
More than 140 events are held at The NEC every year and over 2 million people a year pass through its' 20 halls visiting major consumer events like Clothes Show Live, Crufts and BBC Gardeners World or global trade fairs like IFSEC and Spring Fair.
The NEC is only ten kilometers from Birmingham city centre and is adjacent with Birmingham Airport.
The NEC is located within minutes of the M6 and M42 as well as mainline rail services to London and most major UK cities as well as key regional destinations from Birmingham International rail station. From Birmingham Airport terminal, there is a free and rapid monorail link to Birmingham International rail station, just a few minutes' walk from the NEC complex.
Brueton Park
Many of Solihull's rural villages sit alongside the Stratford upon Avon canal which winds its way through the borough. There are plenty of picturesque pubs on the tow path to watch narrow boats passing by from. Beautiful Brueton Park is a great place to unwind. Only a couple of minutes from the center of the town and there's a lake, cafe, nature center and children's adventure playground to enjoy.
Solihull Arts Center
For entertainment, Solihull town centre boasts a nine-screen cinema complex, ice rink and Arts Centre, complete with theatre showcasing a mix of professional touring shows and musicals.
A multi-purpose arts venue in the heart of Solihull town centre. Solihull Arts Complex comprises a 336 seat raked theatre fully equipped technically with stage flying system, sound and lighting. A smaller multi-use Studio seating up to 130 is equipped for small scale theatrical presentations, music events, workshops, walk-in conferences and day sales etc. There are two first floor galleries; G1 and G2 exhibtiion space– both are available for hire. There is also a small exhibition space in the Cafe Bar. Contact us to hire an exhibition space.
The busy venue hosts a varied mix of professional and amateur events including music, drama, comedy and dance. Most areas are available to hire and successful events are held almost every night from local drama groups to national commercial promoters who find the Arts Complex a thriving, successful venue with loyal and supportive audiences. See hire pages for details of how to hire.
The venues' Cafe Bar serves hot and cold snacks and drinks plus full catering for functions and events. Solihull's Tourist Information & Booking Office which is also our Box Office is just across the main foyer of our modern, accessible building which is shared with Solihull Central Library and Solihull Connect the one-stop-shop facility for Solihull Council.
The National Motorcycle Museum
The National Motorcycle Museum in Solihull is recognised as the finest and largest motorcycle museum in the world, where older generations can once again view the machines they rode in days gone by, and younger generations can study the development of motorcycle's from earlier days to the golden years of the 1930s-60s.
It is a place where 'Legends Live On' and it is a tribute to and a living record of this once great British industry that dominated world markets for some sixty years.
Solihull also hosts regular events including A Taste of Solihull in October, a Jazz and Blues Festival in June, a major Dance Festival and a brand new comedy and literature festival.
Important and famous machines are forever being added to our collection.
A fully licensed self-service restaurant and a bike museum gift shop is available throughout opening hours, but it is the motorcycles that most visitors will come to see, and we wish them a very happy time with us amidst the glittering paint, chrome and nickel of the past.
The National Motorcycle Museum is ideally located literally a few minutes away from the NEC and Birmingham International Airport at J6 of the M42. This means that we are within close driving distance of Coventry, Birmingham and Solihull, and we are easy to get to by air and rail. For more details about our location, visit our how to find us page