Worcestershire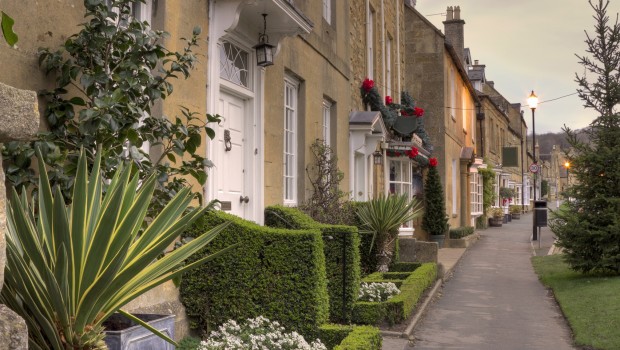 Published on July 17th, 2015 | by BirminghamLiving
0
Accommodation in Worcestershire, Birmingham
There is so much to do and see in Worcestershire making it a very popular place among tourists, couples, friends and families. Their is something for everybody here whether you are visiting for the day, just passing by or you are staying in Worcestershire for a couple of days to a week – you will be sure to enjoy yourself and take plenty of memories home with you.
Birmingham city center is less than a 50 minute drive from Worcestershire so whether you are drawn to the peace and quiet of the country side, or you love the hustle and bustle of the city streets – it's accessible to reach them both. Escaping to the countryside is the perfect retreat for most people and Worcestershire couldn't be a better choice. You're not completely isolated, accessible footpaths are all around leading to breath-taking nature reserves and you are within walking distance to the local villages.
Whether you choose to check in at a B&B, hotel, self-catering property, camp, bring your own carvan or even hire a caravan, high quality accommodations are waiting for you.
Top 3 Luxury Accommodation in Worcestershire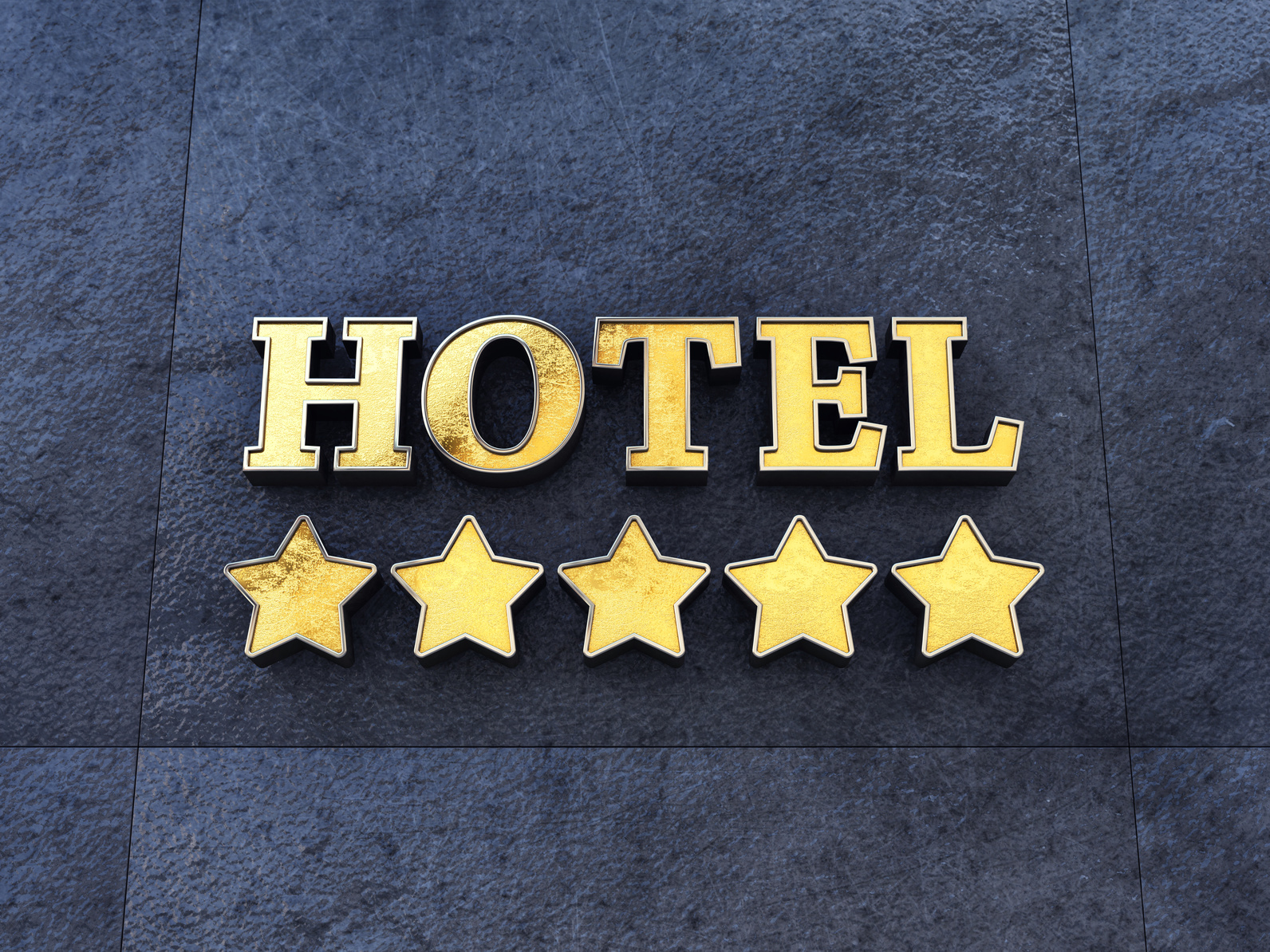 The Wood Norton Hotel – Overall Best
The Wood Norton Hotel was voted best for Luxury, Peace & Quiet, Romance & best value, hence why this is the top of our list. Just outside Worcester is the uniquely crafted Wood Norton withstanding it's luxury and character since the 19th century. The Wood Norton Hotel has a rating of number 6 out of the 74+ hotels in Worcestershire and is a very well established retreat best used for relaxing and romantic breaks away. The Wood Norton oozes with French decorative interior within every room seeing as it's the former home to the French Royalty, especially the Hall Feature rooms. Each of these rooms is oak paneled from wall to ceiling, followed by comfort sinking beds with a rain forest type shower to cool down or warm up in. In a nutshell, these rooms hold almost the equivalent thought to a typical luxury resort in Bali, the only thing that would not be guaranteed is the scorching weather all year round. Room service is available to all rooms if you don't fancy heading down to the main restaurant. Only the finest local produce is used to meet the continuous high standard of food at this hotel, followed by award winning wines in the contemporary bar and an alfresco dining terrace. Surrounding the hotel you are provided with a beautiful sight over looking the Vale of Evesham to the nearby Cotswold Hills. are the extensive grounds and highly maintained gardens. The Wood Norton Hotel do host weddings and cater for corporate events, however you can be rest assured that this will not disturb your stay or expectations of the Wood Norton Hotel's Reputation. Out and about for the day? previous visitors recommend you check out The Vale Golf & Country Club, The Iron Road & Drift Elite – a perfect mix of relaxing golf, amped up to a bit of boy racing practicing and the hottest venue in town.
Brockencote Hall Country House – best for Luxury, Romantic & Quiet
Out of 74+ hotels throughout Worcestershire, visitors rated this the number one hotel on Trip Advisor. Despite what Trip Advisor has to say, Brockencote Hall Hotel is very well established as one of the finest luxury hotels including their restaurant across the West Midlands. Towering with awards, Brockencote have received four AA red stars for high levels of comfort and hospitality, followed by three AA Rosettes for its mind blowing cuisine. The awards are continuous and they are growing more every year which is something they take great pride in as you will see on their website. If you are considering a luxury hotel break in Worcestershire where you are surrounded by 70 acres of stunning grounds, a spot of tennis in a recently refurbished Victorian country manor house, Brockencote Hall Country House is your description to a perfect match.
The Old Rectory Hotel – best for Luxury, Quiet & Romantic
Located in Redditch with a rating of number 4 out of the 74+ hotels in Worcestershire, stands the Old Rectory Hotel surrounded by breath-taking national trust land. If you're planning to stay here in the warmer months, keep note that the old rectory hotel is just within 500 yards from the coastal path towards Wales. This resort is incredibly popular among tourists due to being nested in the wilderness which is protected by the National Trust. If you have drove here and you catch a nice day with the weather,the drive to the Welsh Coast would definitely be worth the tripe. The Old Rectory is mostly visited by couples and families however, there's the few business individuals now and again. There are ten rooms here at The Old Rectory House and each room has kept it's characteristics, the beams are still standing strong and each bedroom has the right temperature, lighting and a guaranteed good nights sleep. Even though the hotel is known to be a hidden gem, you are certainly not hidden from the footpaths which lead you to dated castles, landmarks, pubs, shops and local beauty spots including Woody Bay and Heddon's Mouth. Bird watching, fishing and horse riding can all be enjoyed nearby here, a little different from everybody's day to day life making the Old Rectory Hotel a perfect little retreat.
Top 3 B&B's in Worcestershire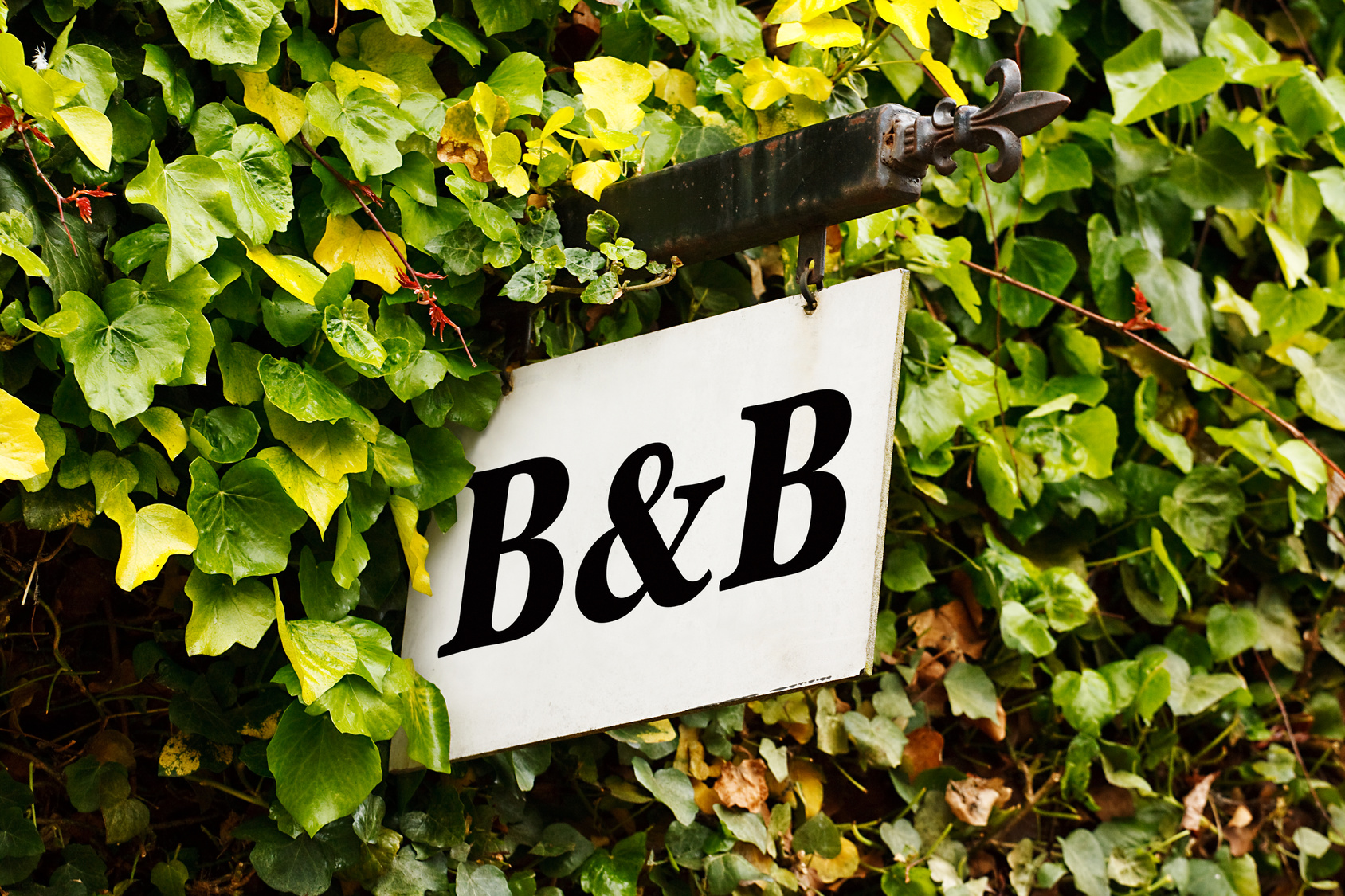 The Manor Coach House
We know how important the Internet is changing the way people think, especially when it comes to booking a holiday, we all love Trip Advisor. The Manor Coach House Bed and Apartments are nestled in Hindlip. The Manor Coach House appeals highly to both tourists and business travelers. Situated just five minutes from J6 to the M5 motorway, guests find this incredibly convenient. Rest assured you are not landing yourself in for a restless night since you are close to the motorway. Surrounding the Manor House are beautiful gardens and countryside. Ample off road parking and disabled parking are available here followed with a good choice of eating places within a short walk or drive. Retail parks and major supermarkets are just a short drive away also. There are around 32 B&B's in Worcestershire and the Manor Coach House is voted number one. Recently they were awarded with "Certificate of Excellence" from Trip Advisor, a 4 star guest accommodation, The Gold Award & Breakfast Award from enjoyengland.com!  Here at Manor House you are guaranteed a wonderful nights stay followed with excellent service. Only the best, locally sourced meat & fruit is provided for the award winning Full English Breakfast & Continental Breakfast. Over to Trip Advisor, out of nearly 400 reviews 386 were voted "Excellent" and the other two votes were "Very good". Not a single bad comment or experience. So whether you're just planning to stay the night for the convenience of location or you're heading out into Worcestershire and you're after a luxury B&B, The Manor Coach House will exceed all of your expectations.
Buttermilk Bed and Breakfast
In the quiet rural village of Ladywood, Worcestershire sits the Buttermilk Bed and Breakfast. Coming in at number two out of the other 32 b&b's throughout Worcestershire, visitors and hosts guarantee a great nights sleep the perfect tranquil place to come away and relax. Even though you will be a little secluded here, you're not remote. You are within 3 miles from Junction 6 M5 motorway and just 4 miles from coming into Worcester. All rooms are en-suite which are decorated and furnished to a high and modern standard. When you awake, you will see more then just greens and sheep. Camera ready, this picturesque and charming B&B offers stunning views over Salwarpe and Seven Valleys, maintaining an air of tranquility. Hence why this B&B is incredibly popular among people who necessarily don't want to go hiking or canoeing, yet they want an environment where great hospitality will shine through, followed with incredible comfort surrounded by peace and quiet. Bringing the dogs? No problem, the Buttermilk is more than happy for you to bring your pet.
Dilmore House
Situated in the residential village of Fernhill Heath North of Worcester City is the Dilmore House, voted number 3 by Trip Advisor Users. Guests are a big fan of Tony who will be your host. He has all the information you need on arrival if you are new to the area. He can recommend the nearest pubs for the finest foods and British Ales, the closest supermarkets, the best spots for sight-seeing and for the walkers, the accessible footpaths which are a must on your stay here. What he won't recommend you on is the closest place for breakfast in the morning since Tony makes his own freshly made bread, followed with a mouth-watering full English breakfast or a light continental breakfast. Dilmore House is easily accessible from the M5 motorway and is just a couple of minutes away by car from both Droitwich Spa and the city. If you're heading towards the the County Cricket ground, Worcester Racecourse or Worcester Warriors Rugby Club and you're looking for the best voted B&B around, Dilmore House is perfect for you.
Top 3 Speciality Lodging in Worcestershire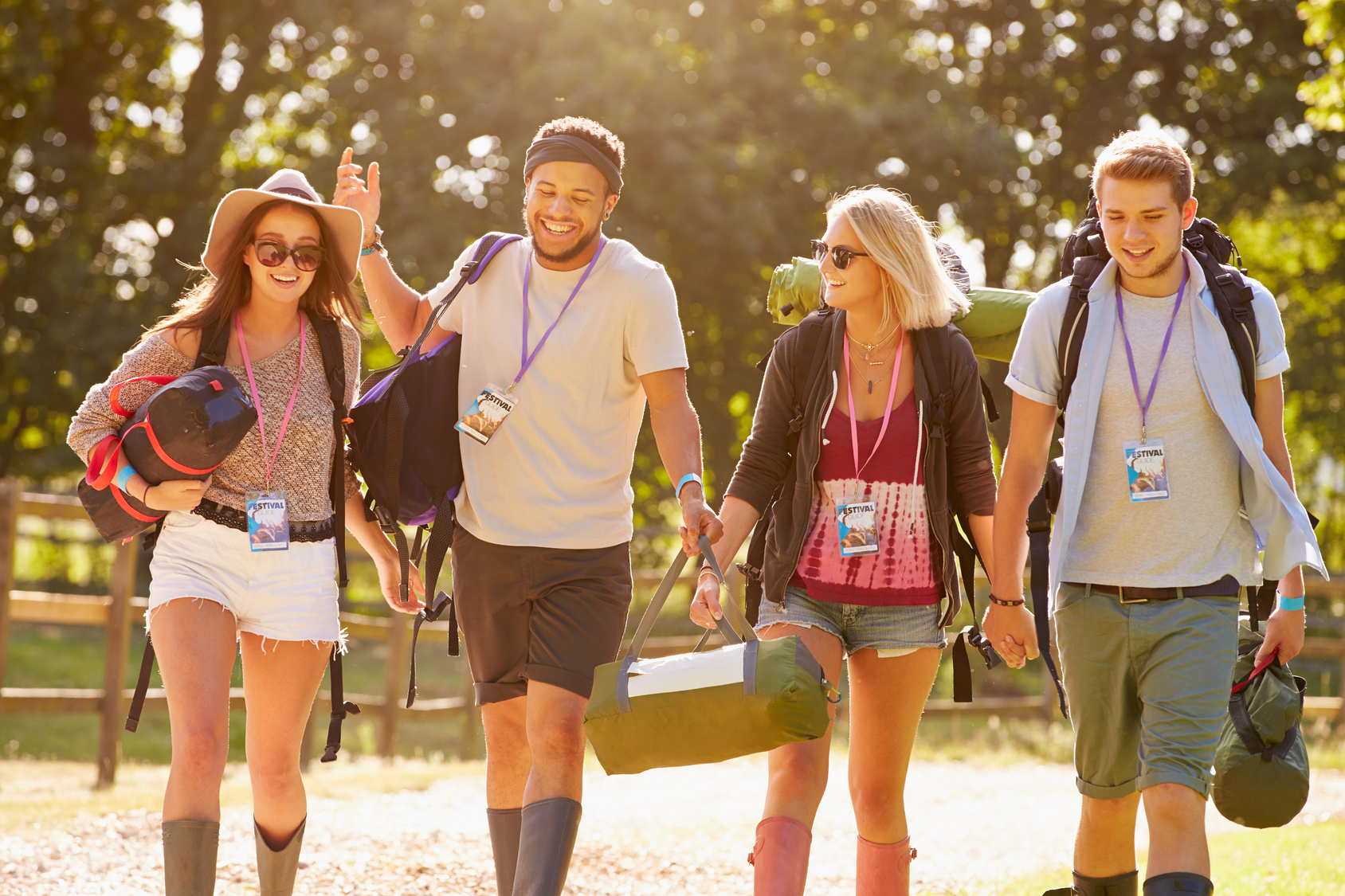 Hidelow House
Voted number one for specialty lodging through Trip Advisor was the wheel chair accessible, HideLow House. Situated between a two hour drive either way to Manchester or London sits this beautiful self-catering property. Surrounded by the beautiful views of Malvern Hills countryside, the endless opportunities enable every single guest to grasp the opportunity to relax, unwind or to get out and explore. Pauline and Stuart will be your hosts and give a warming welcome when you arrive. Their properties were designed ideally for every type of guest who was seeking that perfect getaway. Whether that was a wedding anniversary, reunion, birthday, engagement, new baby… whatever the good news you are celebrating, Hidelow House can provide the finishing touches from start to finish on making your stay a wonderful and unforgettable experience. Major supermarket deliveries can be made to your front door, however if that is not possible, Pauline is your personal chef and she can deliver her home-made cooking to your door. With prior notice, special requirements can also be met if you're visiting and you're really celebrating, such as specially themed meals, birthday cakes or general dietary requirements. There is something for everybody just minutes away from the Hidelow House making this property also ideal for hen do's, house party gatherings or just general holiday breaks. Cheese-making, wine, beer and cider-making are all local so be sure to have a blast and enjoy those experiences! Overall, guests love how wheelchair accessible this property is – seeing as it's a property to suit a large number of people, not to forge the passionate and warm-hearted hosts, beautiful landscapes and the hot tub outside.
Pitlands Farm
Voted number two for specialty lodging through Trip Advisor is the Pitlands Farm Lodge. Set throughout 25 acres in the rural, remote part of Worcestershire are 7 self-catering properties provided by Pitlands Farm. Three lodges sleeping six for the larger group arrivals, three eco-friendly bungalows each sleeping four which is ideal for joint couples, friends and families and a one bedroom cottage which sleeps two, ideal for honeymoons, anniversaries, special events or a mini-break. Two of the lodges are completely wheelchair accessible. Sometimes remote and out of the way of all of the hustle and bustle from the city is the perfect spot for relaxing, unwinding, celebrating and catching those special moments. A very well run and sufficient farm, with a two coarse fishing pool stocked to the brim with carp making it a real playground for any fishermen or ladies who are interested in fishing. If the men do want to sit and fish all day long or want to make use of the games room, ladies you can enjoy the outdoors, roof-covered Ho Tub, the saunas or the treatment which is located next to the farmhouse garden. Within easy driving distance are amazing activities for a full day out such as the West Midlands Award Winning Safari Park, Severn Valley Railway, Malvern Hills and the best footpaths to breath-taking nature spots. If you are wanting to get out and about on your stay here without the car: walking, golfing, cycling and hiking offer endless opportunities.
Apple Wood Glamping
Voted number three for specialty lodging through Trip Advisor is the Apple Wood Glamping site. Glamping for those unaware of the term is a form of camping which involves accommodation and facilities which is just a little more luxurious than those associated with the traditional camping by single tents with sleeping bags. Glamping is becoming more and more popular since people love the idea of camping, yet the horrific thought of having torrential rain fall in the night leaving you water logged is the first thing that puts most of us. Another off-putting feature of traditional camping is that working toilets with hand wash followed with hot showers are not available. Hence why the amazing idea of "Glamping" was introduced. Of course it strips out the rural nature of camping as you have more facilities and some of the glamping properties around are becoming more and more modern and enclosed. However, here at Apple Wood you can be assured that you will receive the full camping treatment. This is an amazing place for families, hen-do's and even stag do's, you can cook your own breakfast on the BBQ provided, light fires right outside your tent, and play cards maybe with a glass of wine or a beer and just relax, unwind and maybe do a spot of star gazing. Large towels, candle lights, comfortable beds, extra blankets and a cooking stove is provided with a few more luxuries in each facility.