Local Shopping Centres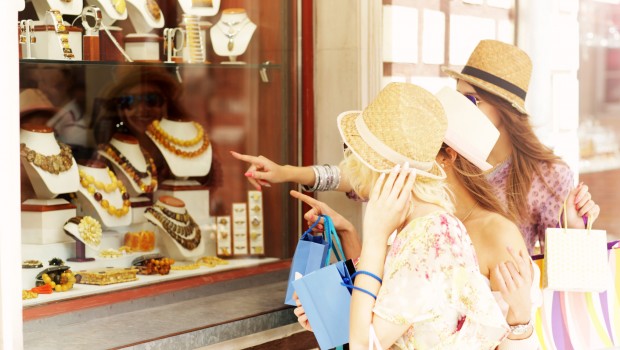 Published on October 5th, 2015 | by BirminghamLiving
0
Birmingham Shopping Centres
Mell Square Shopping Centre, Birmingham
Mell Square Shopping Centre in Birmingham is located in the heart of Solihull, with a wide range of high street retailers and an array of independent boutiques offering the best in fashion and interiors to fulfil all your shopping needs.
How to get here
Mell Square is easily accessible by bus, train and car.
By Car
Mell Square is situated in the Town Centre, which is easily accessible by car.
Take J5 on the M42 and follow the signs to Solihull Town Centre. Alternatively from Birmingham take the A41 into Mell Square.
By Train
Solihull Railway station is situated within walking distance of Mell Square ensuring a safe and direct route into the heart of shopping.
Solihull is on the Birmingham to Leamington Spa line. Services operate from Birmingham at least every twenty minutes and there is an hourly service between Solihull and London Marylebone and between Solihull and Worcester.
By Bus or Coach
Mell Square is easily accessible by bus, with regular services connecting Solihull to most of the West Midlands.
Touchwood Shopping Centre, Birmingham
Touchwood in Solihull is an award winning, 650 000 square foot shopping destination which opened its doors in September 2001. Seamlessly woven into Solihull's existing town centre, Touchwood has become a blueprint for in-town development thanks to our innovative design, easy access to the M42 and our 1,700 car parking spaces. Since opening in 2001, Touchwood has consistently delivered increased sales and footfall every year. Touchwood regularly outperforms national footfall and sales figures. Retailers such as Zara, Hollister, John Lewis and Apple have all been attracted by Touchwood's reputation for innovation and excellence. Through listening to guests, careful research and working alongside several key organisations, our success continues.
Touchwoods vision was to create an environment that not only extended the retail, commercial and leisure offer of Solihull but also integrated into the existing fabric of the town centre. Located just nine miles east of Birmingham, Solihull has established itself as an attractive metropolitan borough with its own unique character. Therefore in building Touchwood our goal was to build a centre that would complement the architectural and landscape qualities of Solihull whilst delivering the finest retail offer in a secure and welcoming environment. Touchwood's charter was to enhance the architectural and landscape qualities of Solihull, incorporating itself into what was already an expanding regional shopping destination. The centre has successfully improved the neighbouring facilities with elegant malls, a stylish retail offer and civic gardens providing green spaces for the community to enjoy. Touchwood benefits from natural light throughout the centre and each arcade has been developed with its own personality and ambience to enhance the shopping experience.
Touchwood is committed to providing Solihull and the wider region with an attractive and vibrant range of stores. The centre is home to the only John Lewis store in the Midlands. Last year Apple opened only their 11th store in the UK at Touchwood. Apple was joined by other attractive brands including Paperchase, Ghost and Swarovski. Over recent years, their guest's experience has been further enhanced with events such as seasonal fashion shows and music festivals.
As a testament to our success, Touchwood has won many plaudits from several leading organisations:
* Retail Week UK Retail Destination of the Year 2002
* BCSC Best New Shopping Centre 2002
* Best Major New Shopping Centre 2002
* BCSC Purple Apple Award 2003
* AA Secured Car Park
* Park Mark Award 2004-2008
* Green Award: National Green Champion 2011
* BCSC Purple Apple Merit: Integrated Marketing Campaign 2012
* BCSC Purple Apple Merit: Best Event 2012
* Solihull Chamber Member Employee Award – Customer Care 2013
Some interesting statistics about Touchwood:
* Touchwood cost £110 million to build.
* 250,000 cubic metres of earth were excavated to form the basements.
* Over 4,000 piles support the Touchwood structure of 650 000 square feet.
* 70,000 cubic metres of concrete were cast to create the structure.
How To Get Here:
By Car
Touchwood is located in the heart of Solihull and is easily reached by car. Junction 5 of the
M42 is only a short distance away from Solihull town centre, providing a convenient link
to the M6, M5 and M40 motorways.
There are 6,000 car-parking spaces in the town centre, 1,700 of which are in Touchwood itself. Life has been made easier thanks to extra-wide parking bays. Now you will never be wedged in by the car next to you again – no matter how many bags you are carrying! There are specially designated parking bays for guests with special needs located throughout the car parks adjacent to the entrances. For those using satellite navigation devices, the postcode for Touchwood is B91 3GJ. At Touchwood we encourage everyone to consider the environment. Fortunately, the centre is well-serviced by local public transport networks and we have ample bike parks to faciltate cyclists.
By Train
Solihull Train Station is conveniently situated just a 10 minute walk from Touchwood.
By Bus
Regular bus services connect Solihull with most parts of the West Midlands.
For all bus travel information across the West Midlands call Traveline on 0871 200 22 33 or please visit www.centro.org.uk
By Bicycle
If you are visiting Touchwood by bicycle, there are ample cycle parks situated at the following locations around the centre:
Touchwood Car Park just outside the Orange Welcome Hall
Cloister Walk, near John Lewis entrance
Jubilee Gardens, Homer Road
Library Square, near the Solihull Arts Complex
Piccadilly Arcade Shopping Centre, Birmingham
Just off New Street stands the Piccadilly Arcade. Famous for its' hand-painted ceilings and independent specialist retailers, including Hustle & Flow, an urban fashionista hotspot and Onyx Workshop and Piccadilly Jewellers, both of whom deal in high quality jewellery. You'll find experienced staff to help guide you through your purchase here. Drop into Smithsonia for some original and delightful gift ideas, or why not say it with flowers at Petals of Piccadilly? Or for a pampered experience, head to Finishing Touches for a range of hair and beauty treatments or to Marco Benito's nail bar.
It's a very popular destination within Birmingham for shopping because it's very open, not like your usual multi-storey shopping mall (even though they're awesome!). Instead of being remembered for it's ultra-shopping expereince with every store you could think of, followed with four levels and a huge food court – it's remembered for it's unique charaterisits, including the hand-painted ceilings. As much as we love everything in one place, how much of it all is a headache, really? It's just nice sometimes to try something different and be somewhere different especially. With just twelve shops to indulge in, rest assured you will be able to browse, admire and shop at your own leisure and we are also sure that even if you have not come here for some shopping, that you will enjoy your experience at the Piccadilly Arcade Shopping Centre.
The Great Western Arcade Shopping Centre, Birmingham
The Great Western Arcade Shopping Centre in Birmingham, is located in the heart of the city. Birmingham is a thriving retail centre, with a huge choice of shops, restaurants and other attractions. Whatever the reason for your visit, do pop in to have a look at The Great Western Arcade. It's well worth a visit. Amidst vibrant Birmingham's modern hustle and bustle, one retail environment stands apart. With quiet sophistication, and genteel elegance, The Great Western Arcade whisks you back to the city's proud Victorian heritage. Within this majestic 1876 parade, independent boutique-style retailers, genuine specialists and a sprinkling of high street names give discerning shoppers the feel that beautiful discoveries await behind every door.
The Arcade was built by the Great Western Company in 1876/77 to span a tunnel for the railway line between Moor St and Snow Hill stations. WH Ward designed the Arcade strongly influenced by Joseph Paxton's pioneering Great Exhibition at Crystal Palace in 1851. Having sustained bomb damage in World War 2, the entrance at Colmore Row was rebuilt to a different style and the original roof was replaced by an apexed construction rather than the original arched roof. The plaster mouldings above the doors on the balcony remain adding to its original splendour. The stone masonry on Temple Row is still in good order and remains a focal point of interest with both tourists and students. The Arcade underwent restoration works in 1984 and in recognition of these efforts the Birmingham Civic Society awarded the arcade a prize in 1985. In 1988 the Arcade was voted Birmingham's favourite building. As the Arcade continues to provide a popular shopping environment the current owners, Aviva Investors, undertook further major refurbishment in 2009, investing £250,000 in the project.
In addition to being completely repainted throughout to provide a new look and clean appearance, the project included the repair and refurbishment of the floor. A state-of-the-art lighting system has also been installed utilising the existing wrought iron Victorian globe lights which run along the full length of the Arcade balcony. The computer controlled lights have the ability to change to any colour within the entire spectrum and can be selected to alter the mood within the Arcade, depending upon the time of day or year, or for special events. The Arcade's original Victorian chiming clock has also received a complete overhaul and although the Westminster chime will not be operational every day, plans are for it to be heard on special occasions and events.
Getting Here
By Car
Ample car parking can be found nearby, particularly in the Snow Hill car park.
By Train
The Great Western Arcade is located in the heart of Birmingham, just opposite Snow Hill railway station, which is also the terminus for the Metro line from Wolverhampton. Linking the city's commercial centre to the main retail area, the Arcade is only a few minutes walk from Birmingham's main New Street railway station.
By Bus
The Great Western Arcade is well served by buses, with most stopping on Colmore Row, Corporation Street and Bull Street.
Get in Touch
Great Western Arcade
Colmore Row
Birmingham
B2 5HU
Tel: 0121 236 5417
Pavilions Shopping Centre, Birmingham
On Birmingham's High Street there is the major Pavilions Shopping Centre, jam-packed with top names. From major high street retail brands including Marks & Spencer, Hobbs, Waterstones and La Senza to tiny, independent gift boutiques such as Wysteria Lane or the natural food and ingredients retailer, Julian Graves. There is something for everyone suiting from a range of personalities. Birmingham being a major city in the UK, offers a fantastic array of shopping places, cusines, farmers markets and independant boutiques. The West Midlands is loved by many for not just the shopping, but the fascinating scenary, historic landmarks, cosy retreats and breathtaking landmarks. A destination loved by the hikers, tourists, families and travellers. Adding to that, Birmingham is only a two hour drive from Manchester and London making it a very popular place to live and commute.
Pavilions Stores:
Char Wallah
Evans
Fabulous Eyes and Brows
H&M
Lo'Occitane
Laura Ashley
Moss Suit Company
Marks and Spencers
National Express West Midlands
Newsflow
Pavilions Food Loft
PHB Ethical Beauty
Subway
3G
Thorntons
Unis Internet Lounge
Waterstones
Shopping has to include a food break, where better than to recharge your energy levels other than The Food Loft? At the top of the mall, The Food Loft is known to be a great place for people to grab a light snack or a refreshing cup of tea. Your visit to the Pavlion Shopping Centre wouldn't be a true experience if you wasn't to visit The Food Loft. Pavilions have merged in seven mouth-watering options of food choices, ranging from freshly prepared sandwiches within store to Traditional British Diners. With the Food Loft you have a choice of: Cafe Napoli, Druckers, Fat Jackets, Harpers, Natural Choice (perfect for vegetarians) and Viet! Cafe.
Cafe Napoli – had enough of takeouts from Dominos and dining out at Pizza hut? Maybe you want to experience traditional homemade pizzas and pastas? If this is the case, Cafe Napoli is your choice. Within store their knowledgeable and passionate staff are awaiting to serve you your freshly prepared pastas, pizza topping classics followed with a range of bolognaise sauces. Beware – may want to bring a clean shirt with you, some facial wipes and extra napkin, yum!
Druckers – If you've stayed in a Premier Inn before and opted for the light continentional breakfast instead of the full fry up, you will love Druckers. Druckers provide religiously for the cakes, pastry and contintental taste buds. From hand-made cakes and patisseri to the finest teas and coffees, you will be able to recharge your batteries in a lighter form, dining within a unqiue eating expereince.
Fat Jackets – these of course are Pavilions specialists at providing you with the greatest jacket potatoe in Birmingham. If you're a vegetarian, you will know how much of pain it is when you're dining out and restaraunts only offer you a few options. Here you can find the perfect meat free or meaty filling for your jackets. From a fresh range of irresistable fillings, followed with one giant potato ready for your journey home or the start of your shopping journey.
Harpers – If you're bringing the kids or if you are just after something simple and easy, don't miss out on a Harpers. Harpers provide steaming, tasty and proud dishes – these are traditional british dishes perfect for the fussy eaters especially. Bring your everday favorite food thoughts into Harpers and enjoy Sausage and Mash, Steak and Kidney Pie and Fish and Chips.
Natural Choice – another accessible option for any vegetarians, healthy eaters and anyone who is just after a light snack or a meal. Natural Choice provide their customers with a rang of vegetarian dishes including pastas, pies and pancakes. We all love a bit of pasty (even if it isn't our waistlines best friend!), so Natural Choice have put the fun back into eating meat-free pies, certainly a healthier range as well so it's a win win situation for everybody!
Viet! Cafe – If you're not French, you're still allowed to dine here don't panic. Viet! Cafe supply a range of freshly-made french baguettes, paninis and french pastries. So if this is your first time in the Pavilions Shopping Centre, Birmingham – be sure you try something else new if you haven't, and head into Viet! Cafe, rest assured your tastebuds will love it!
Grand Central Shopping Centre, Birmingham
The Grand Central Shopping Centre back in 2012, replaced the "The Pallasades" Shopping Centre. The major shopping centre was renamed following with a whopping £600 million redevelopment. The Pallasades shopping centre was renamed and transformed and is now known to most shoppers as the "Grand Central Birmingham"which opened back in 2014. Birmingham Retail Bosses have been on a mission since the news went viral back in 2012, and that mission has been in full swing with the Grand Central now operating, and then the New Street Station undergoing major transformations also. One part of the major transformation was the creation of the 250,000 sqft John Lewis store which is surrounded by more than 50 shops, including globally known brands to smaller brands, outlets and independant boutiques. Birmingham has always had a huge demand for the retail industry, and especially a larger one that's for sure. Managing Directors from John Lewis have come together with other retail owners and have agreed it's been a great success for the start of the larger retail industry within Birmingham.
So if you are heading into the city of Birmingham, be sure to check out the Grand Central Shopping Centre. The new design of the Grand Central features curved archways which are surrounded with glass panelled ceilings, a truly stunning place to shop. The Grand Central name was inspired by Birmingham's central railway connections and major bosses were hoping that the major, fairly new shopping palace was predicted to arract around 50 million visitors a year. A shocking figure that is phenominal for retailers, especially since the Recession. It's also great to hear for once, that Birmingham has not solely focused on turning this major land space into houses and as instead, focused on growing the shopping industry for Birmingham local residents and tourists.
Shops within the Grand Central Birmingham:
The Perfume Shop
Carphone Warehouse
Newsflow
Paperchase
Jermyn Street Shirtmaker
Neal's Yard Remedies
Foyles
Select
Hobbs London
Tiger
Love Aroma
T.H. Baker
Jacques Vert
Pandora
Steel & Jelly
Whittard of Chelsea
Gob Stoppers
Monsoon Accessorize
Cath Kidston
Joules
FatFace
The White Company
Kiehl's
L'Occtiane
Dining Shops
Ed's Diner
Nando's
Costa
Fuel Juice Bars
Frizzenti
YakiNori
Francesca – Italian Diner
Cocomacs
PAUL
Crepeaffaire
Carluccio's
SquarePie
Giraffe
YO SUSHI!
Tortilla
PHO
Tapas Revolution
Caffe Concreto
Handmade Burger Co
As you can see, some of those brands stand out to most of us – however many of the 60 shops that are now situated there are new to the city making it a more excting experience for tourists and local residents.
The Jewellery Quarter
The home of British jewellery with a growing arts scene and plenty of great restaurants and bars.
Home to more diamond rings, finishing touches and tokens of love than anywhere else in the country, this is the beating heart of the nation's jewellery manufacturing. Over 40% of British jewellery is made in Birmingham's unique Jewellery Quarter.
There are over 100 specialists and craftspeople to be found here making it a wonderful place to explore and the perfect place go for THAT present, but at a price to surprise. Part of the appeal of going direct is that many of the Jewellery Quarter retailers have workshops on the premises, so a special gift can be commissioned on site!
There's a buzzing arts scene here too with galleries, wedding shops and fashion specialists mingling with the latest restaurants, serving everything from Neapolitan to Nepalese cuisine. Plenty of places for a drink and a dance too including several in the stunning St Paul's Square, such as Jools Holland's legendary Jam House and Après in Summer Row.
The Mailbox
The Mailbox pretty much sums up the Birmingham of 2005 – a bold, contemporary design statement home to clothing boutiques, Michelin-grade restaurants and stylish bars. An architectural icon for a city full of confidence. Yet you still have to walk under a motorway to get there.
The Custard Factory
Fans of Bird's Custard will get an extra-creamy kick out of shopping here. Now home to cool independent shops and boutiques, this old factory has said goodbye to the hairnets and conveyor belts, and said hello to holistic therapy and contemporary jewellery. Also has theatre café, dance studios and art gallery – oooh, aren't you cultured?
Birmingham Bullring
The jewel in the crown of the modern Birmingham. Karen Millen, Miss Sixty, TopShop, Warehouse, Boots, Borders, HMV and Nike – the biggest names in retail are all here in Birmingham. The star attraction is Selfridges and the stunning bubble wrap that it lives in. Curvaceous, unique and glamorous, it's a design icon that Birmingham is proud of.