Bars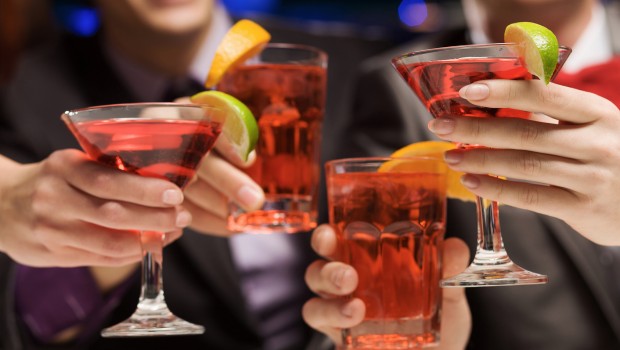 Published on July 27th, 2015 | by BirminghamLiving
0
Bars and Nightlife in Birmingham
The Top 5 Pubs and Nightlife in Birmingham – The Ultimate Guide
Pubs and Nightlife in Birmingham are a major tourist attraction as it's a forever expanding city. Not just with the tourists but locals and students thrive off the Birmingham Nightlife as well, therefore there is a place to suit everyone's personality! We took a look at what tourists, locals and Birmingham Lovers were writing on Trip Advisor about what Birmingham has to offer nightlife wise, and we was impressed! If you're planning on a night out in Birmingham or any city, you should be expecting the large number of students and also the hen do's and stag do's.
However don't let that put you off if you're not drinking in Birmingham for those reasons. Their are plenty of small boutique bars, restaurants and clubs which are away from the hustle and bustle or are even in the city center. These are designed for the after-work drinkers, wine and dining occasions and the people who like to be seated and have a few drinks before they head to the busier places. You will also find that those places are still busy because they are lovely places to drink however conversations, birthday celebrations, catch-ups and small talk can be best entertained there due to the brilliant atmosphere. Below you will find the top five bars according to Trip Advisor, where you can find either the perfect mayhem, the best ale around and the overall best loved bars. We hope you enjoy your stay and your night out in Birmingham!
The Prince of Wales – Moseley – number one
Are you planning to head to Birmingham for the night, two nights or a weekend away? Be sure to check out Trip Advisers "3 days in Birmingham". It's the ultimate guide for Pubs and Nightlife in Birmingham, also used for the most recommended hot spots whether you're seeking history, arts and cultures, shopping, food and a good time! The Prince of Wales is featured in the "3 days in Birmingham" guide featuring your first pointer. Perfect for all of you bar crawlers as this location is within the main hot spot. Cocktails like no other are created here followed with the best garden in Moseley, an incredibly lively atmosphere, cigar room followed with a range of classic ales, house wines and spirits – perfect if you're not into cocktails.
The Wellington – Birmingham City Center – Number Two
If you're after the best real ale in Birmingham, then you have certainly come by the right place. Voted number two in TripAdvisor and also featured in the "3 days in Birmingham" is The Wellington. What do most pubs miss out on when we're fortunate with great weather? Roof tops! For some reason, we just love them they're amazing sun catching spots and well, with real ale what more could you ask for? If you can't afford to jet away this Summer and you've decided or you're contemplating a city break within the UK – this pub is your alternative atmosphere to Spain. Ladies, unless you're not up for 16 pumps of proper ale and everything traditionally pub related, then this wouldn't be your catch! A true hidden gem.
Brewdog – Birmingham City Center – Number Three
When pubs and restaurants list a phenomenal, kind of intimidating list of drinks you've never heard off – it ruins our creative mindset to try something new. You don't need to be an ale geek to drink here! Voted number three in Trip Advisor with a certificate of excellence is the Brewdog, with incredibly friendly staff on hand, they are more than happy to guide you and answer any questions you may have about their drinks. If you are in a group and you've got a lady friend or a certain somebody that isn't that much into their ales, this may not be the best venue for the entire night since it is strongly all ale recommendations. However as stated, if they've never tried it before – the staff are more than willing to try and tempt their newbies into trying something that could possibly, become their favorite ale ever. Overall, a brilliant atmosphere in plenty of space meaning it's an ideal spot for friends or big groups.
The Craven Arms – Birmingham City Center – Number Four
Pubs that provide food are excellent, and sometimes their not aimed at families. Food provided in pubs is usually for people who have drank a bit to much and are after some grub, (just kidding!) – yet most people don't class them as traditional pubs anymore. Rated number four in TripAdvisor with a certificate of excellence, stands the Craven Arms. Are you after a traditional pub, no main dishes but just snacks? Then this is the perfect, typical, northern style pub. Known to many local residents as "the best ale house in Birmingham" it's definitely a must if you're an ale lover, without doubt. With incredibly knowledgeable staff on hand, you will have an unforgettable experience here and you may be more open minded to trying different ales!
Post Office Vaults – Birmingham City Center – Number Five
Voted number five in TripAdvisor also obtaining a certificate of excellence is the beloved Post Office Vaults who also obtain a certificate of excellence. Which pub nowadays do you know of that provides you the upper hand on saving money on food? We're not talking about discounts and freebies, we're talking bringing your own food in and nobody giving a single damn about it. Around 200-300 ales are stocked within the Post Office Vault, probably the given reason for the extended name "vault". Can get extremely busy so seating can become a  problem, especially if you have a lady in heels accompanying you or you are a typical drinker who likes to be seated. If you are over-whelmed by choice, knowledgeable and passionate staff are on hand to tempt you into something new, quirky and the pub's specials and general favorites, no doubt if it's not peak time that a regular drinker here will step in and guide you themselves.