Local Shopping Centres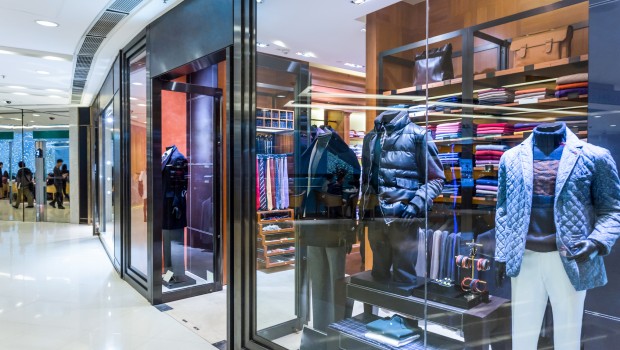 Published on July 14th, 2015 | by BirminghamLiving
0
Local Birmingham Shopping Center Guide
Step into a local shopping area to find a whole world of stores and traders, brimful of local knowledge, ready and waiting to help you find a tasty treat, perfect present or special souvenir.
There are bustling high streets to explore in Acocks Green, Alum Rock, Yew Tree, Lozells, Villa and Soho Roads; an arty crowd in Moseley; great live music in Kings Heath; a student city in Selly Oak; amazing Asian cuisine in Sparkbrook and Springfield and a cosmopolitan shopping centre in beautiful Sutton Coldfield.
From traditional, independent butchers to favourite high street fashion names, discover the delights of buying goods and services from the city's local neighbourhood stores and markets.
Within half an hour of Birmingham there are some great places to shop in the towns and villages of the West Midlands region.
Acocks Green
The Acocks Green Village is a vibrant, bustling and welcoming place where favourite high street names sit alongside much loved local independent outlets.
Acocks Green more than delivers on great quality, fresh and locally-sourced food. With over 180 outlets, take your time to explore and discover a few surprises. Two traditional butchers, two independent greengrocers, a baker and a Polish deli all add up to a feast of choice. If handbags, shoes and the latest fashion is your thing, enjoy exploring our fashion outlets. High street names and independent treasures burst with latest fashions at affordable prices.
A dance school, kickboxing club, gym and exercise classes can all be found at the heart of Acocks Green village and just a stone's throw away is the Fox Hollies Leisure Centre with courts, all-weather pitches, pool and gym.
For something a little different, how about indoor laser tag with aliens? Or for more sedate exercise, there's a 20- lane tenpin bowling alley at the western tip of the Village. For the ultimate relaxation treat yourself to a pampering massage, a revitalising facial, stylish nails, an array of holistic therapies and a fabulous new haircut at one of the eleven salons in the area.
Acocks Green has an abundance of restaurants with something to satisfy most tastes. A long-established Italian, vibrant Indian restaurants, great British food and a multitude of take-away restaurants offer a surprisingly wide choice. From traditional cafés to trendy coffee bars, an early morning coffee, a daytime treat or lunchtime meal can all be had in any of six outlets around the Village.
Acocks Green's three pubs offer a wealth of real ales and wines as well as freshly-prepared, food throughout the day. To surf the net in-between shopping Wi-Fi is available at Wetherspoon's.
Alum Rock
Alum Rock is a vibrant shopping area, with a retail offer entirely made up of independent outlets.
Alum Rock is famous for its Asian fashion clothing, so whether you are shopping for smart everyday clothing, a designer outfit or for your wedding day, it has a huge choice of high quality and fashionable clothing to suit all budgets.
As well as attracting customers from afar, Alum Rock also caters for thousands of shoppers daily from all over Birmingham.
The local centre also benefits from several independent supermarkets, specializing in a wide variety of South Asian fresh fruit, vegetables, herbs and spices. Here you'll find those hard-to-find ingredients to create your own culinary masterpiece!
With a wide selection of restaurants and eateries offering food from across the Sub-Continent, Alum Rock has a thriving café culture offering sweet pastries and treats.
There is an overwhelming choice and selection of restaurants and foods from all over the world, so why not take the opportunity to try a selection of our local beverages whilst enjoying the Star City Entertainment Complex, located just a few minutes away?
Star City has one of the largest cinemas in the country, showing the latest Hollywood and Bollywood releases. Indoor miniature golf and plenty of restaurants make Star City the ideal place for visitors young or old.
The Yew Tree
The Yew Tree is a welcoming and compact local shopping centre three miles south east of the city centre.
Take time to explore all that the Yew Tree has to offer and a few exceptional surprises along the way. Alongside a small number of national names, the Yew Tree is well known for its unique range of independent local shops and businesses and the warm and friendly welcome offered by retailers.
The Yew Tree offers great quality and fresh produce. Two traditional butchers, independent greengrocers and an Irish deli all add up to a wide range of choices to tempt the whole family.
You can buy posh frocks; get help from key cutters, travel agents, hairdressers and many more. Also not forgetting are the high street chemist and supermarkets for your daily shopping needs.
Whether you're after an indulgent bacon sandwich to set you up for a day shopping, an authentic Bangladeshi or a Spanish Tapas meal out with friends and family, or a sumptuous sandwich or pastry for lunch, the Yew Tree has something for everyone.
Hidden gems for eating are here in the Yew Tree, from Indian Restaurants, great fish and chips plus a variety of fresh and tasty takeaway food. You can grab a pizza, sandwich, and a range of other delicious foods on the move.
Lozells, Villa and Soho Roads
This area is known across the city as a centre of multi-cultural activity, with a cosmopolitan feel. Pavements bustling with busy shoppers and residents mean the area is always lively and vibrant.
The area has nearly 300 stores, the majority of which are independent retailers providing a wealth of choice and a shopping experience that will not be found anywhere else.
Independent food stores supply cuisine from all around the world and there are beautiful Asian fashion stores and a number of jewellers as well as a range of useful high street stores should you need to stock up on essentials.
Handsworth Leisure Centre and Swimming Pool can be found in Handsworth Park – within easy walking distance. An ice cream and a play in the park might be the perfect reward for children after a morning of shopping while boating in the summer is particularly popular.
Don't miss historic Soho House where Matthew Boulton lived. A leading industrialist who met with scientists and inventors in the 18th century, Boulton helped develop Birmingham into one of the most important cities in the world.
If you have inquiring taste buds, you can enjoy the tastes of every continent in Lozells. The area is served by a wide variety of restaurants and cafés to sit back and grab a snack, as well as takeaways that can cater for every taste; from delicious jerk chicken to the spices of the East, freshly made crusty baguettes and a traditional fish and chip shop.
Mosely
Moseley Village has a strong identity as a creative place. It combines history with successful independent businesses to make it a much desired place to visit.
If you want an individual shopping experience, set amongst beautiful architecture, try Moseley. Situated conveniently for public transport and by car, the area boasts over 100 retailers. The area has a mix of shops, from art galleries to patisseries, a high-end ethical clothing 'recycler' and specialist whole food shops.
Moseley also hosts one of the best known farmers markets in the city, every fourth Saturday of the month. The Market has won numerous awards, including the best national market in 2012.
Moseley has a number of community groups that deliver a range of activities including yoga, live music and horticulture. Activities take place in a variety of venues, from the Moseley Exchange, Moseley Dance Workshop, Church halls, pubs and bars.
If you are visiting for a longer period of time why not consider joining the stunning Moseley Park and Pool allowing you exclusive access around the historic grounds of one of the best kept secrets in Birmingham!
Don't miss the nearby Moseley Bog and Sarehole Mill, which are part of the Tolkien Trail, both having inspired the writer to create Lord of the Rings.
You will be spoilt for choice as to where to dine! Be it a brief stop for a quick coffee refill, a late lunch, or a long leisurely meal, you can take your pick of the many restaurants, cafés, patisseries and pubs. You will find a varied menu of high class British, Italian, Indian, Thai or Spanish tapas dishes.
The night-time economy in Moseley is bustling. A choice place for young professionals, the Village hosts a number of public houses, many of which are independent and offer something a bit different. There are dozens of good places to eat with a multitude of menus to suit varying tastes.
Kings Heath
Kings Heath high street is jam packed with all the big name brands and a number of supermarkets and all the amenities you need for convenience. Situated just off the high street you will discover a range of independent retailers offering a diverse mix of interiors, fashions, health food, beauty, delicatessens and flowers. Whether it's a tailor made suit, unique fashions, vintage gems or a gift you are looking for, you can find them all in Kings Heath.
Kings Heath also has a farmers market on the first Saturday of every month, which gives residents and visitors the opportunity to buy fresh and seasonal from local producers.
Fancy pampering yourself? Why not indulge in a manicure or have your hair done? There are various opportunities for doing so dotted around Kings Heath. If it's a stroll in the park you prefer, Kings Heath has easy access to two beautiful parks, one of which is world famous for its school of horticulture and immaculate bowling green.
Sporting opportunities are abundant in Kings Heath within one of its many clubs or leisure centres or gyms. Looking for something for something for the kids on a rainy day? What not try one of our dedicated play centres?
If you're looking for a caffeine hit to keep you going, Kings Heath has a range of independent cafés with personality, healthy and authentic foods and Wi-Fi access. The cafés in Kings Heath are very family friendly and many include special play areas for children.
There are a growing range of bistros and restaurants to try with friends and family. Contemporary Indian cuisine restaurants sit alongside authentic Thai, tapas, great British food and French food in a casual but chic environment.
Kings Heath also has a number of much loved public houses and great music venues, including the famous Hare and Hounds, renowned for its live music.
Selly Oak
Selly Oak town centre serves the needs of the student and local populations, with plenty of shopping and a bustling and vibrant nightlife.
Just a couple of miles from the city Centre, Selly Oak is located around the A38 (Bristol Road). The area combines national retail chains, boutique independents and a lively night-time economy.
There are several major supermarket chains on the Bristol Road for stocking up with essentials, while the Battery Retail Park is home to national DIY chains, electrical and fashion outlets. There's a niche, independent retail nearby including grocers, furniture stores and hairdressers, even a specialist kite and juggling shop!
With the University of Birmingham on the doorstep, Selly Oak has a bustling, cosmopolitan atmosphere. Where else could you have a Turkish breakfast, Chinese for lunch and Bangladeshi cuisine for dinner? Or perhaps enjoy a traditional pub quiz, or live music from unsigned local artists?
Sparkbrook and Springfield
Home of the famous 'Balti Triangle', Sparkbrook and Springfield is a culturally-diverse shopping centre specialising in Asian jewellery, fashion and food.
Sparkbrook and Springfield is a thriving and exciting place to shop. The area is made up of 3 smaller local shopping communities: Sparkbrook, Ladypool Road and Sparkhill, which includes the Springfield Shopping Parade.
It is a regular destination for out-of-town visitors who travel across the country to shop at the diverse and unique selection of Asian fashion and Jewellery retailers. Food shopping is also very popular. You can find numerous Halal meat and traditional Asian sweet shops, alongside food markets with wonderful spices and exotic fruit and vegetables that are hard to find elsewhere.
The Centre has Birmingham's first Halal Chinese restaurant, plus restaurants offering cuisine from India, Bangladesh, East Africa and the Balti. The world famous Balti Triangle, where the best-known Balti houses can be found, can be found here. Check out the restaurants in Ladypool Road in particular. The majority of restaurants are not licensed for alcohol and welcome you to 'bring your own'.
The area also has a number of East African-run cafés offering a variety of special coffees as well as a local bakery selling fresh traditional bread and pastries from stone baked ovens.
The recently-opened Chamberlain Health and Fitness Centre has been fitted out with the latest hi-tech equipment offering plenty of opportunity for those who wish to keep fit and healthy. Also located close by are Moseley Road Victorian Swimming Baths.
Sparkhill Park is located close to the Springfield shopping parade and is host to a number of local community events including an Annual Fun Fair and has both cricket and football pitches.
Sutton Coldfield
Sutton Coldfield, close to Sutton Park, combines historic architecture with a truly modern shopping experience. The Mall in Sutton Coldfield includes the likes of H&M and Monsoon whilst Worcester's streets and arcades are lined with exclusive, one off boutiques and stores, perfect for every shoppers needs and desires.
A former borough town, Sutton Coldfield is the largest place to shop and relax within Birmingham outside of the city centre. Enjoy the variety Sutton Coldfield has to offer and soak up the atmosphere at one of the weekend markets.
There are three distinct shopping environments provided by the Red Rose Centre, The Mall and New Hall Walk, which brings 'out of town' shops into the heart of Sutton Coldfield. With a broad range of High Street names located on The Parade there is something for just about everyone!
There is nightlife and dining to suit every mood in and around Sutton Coldfield. The town centre offers a variety of easily accessible pubs, clubs, cafes and restaurants and you can also socialise and dine in style in the outlying areas.
If clubs are your scene then Sutton Coldfield won't disappoint with a selection of venues in and around Lower Parade.
You can be sure of a warm welcome at any one of the pubs in and around Sutton Coldfield, each offering its own ambiance, special ales and cuisine. If you fancy a relaxing evening away from it all, then try one of the eateries in Sutton Park or venture to the rural edge of Sutton Coldfield.
Sutton Park and the green belt areas in and surrounding the town centre give you the space to breathe. Take summer evening strolls in Sutton Park, go cycling through the country parks – you can even go strawberry picking during the summer weekends.
There are ample swimming and dry sports facilities at Wyndley Leisure Centre, a short walk from the town centre, as well as a feast of cultural, hobby or interest groups on offer throughout the area. You could even try your hand at sailing at Powells' Pool or enjoy a round of golf – the Sutton Coldfield circuit is truly excellent! With four private golf courses set within the Constituency boundary and two additional municipal golf courses, there is something here for the keen golfer, no matter what your handicap.
Solihull
Solihull is a shoppers' paradise as it's the home of designer-brand shopping, idyllic rural villages, fine dining, fabulous hotels and spectacular live events. All the major designer labels and retail brands are here in one place such as: Prada, Dolce and Gabanna, Fabiana Fillipa, Armani, Hollister, Superdry, Space NK, Office, Hobbs and the only John Lewis department store in the Midlands are all situated here in a cosmopolitan, cafe culture environment. Locals and visitors can also find hundreds of high street favorites along side the beloved luxurious brands.
Combining vibrant activity with relaxing charm, Solihull offers some of the best shopping in the region as noted above. Amazing for entertainment, visitors can attend live events at the LG Arena and NEC surrounded by rural villages nestled in a beautiful countryside.
Whilst here, don't miss the Touchwood Shopping Centre and Mell Square with its mix of high street favourites and boutique independents!
Brierley Hill, near Dudley
the massive Merry Hill Shopping Centre, owned by the Westfield group, boasts over 230 of the UK's favourite retailers as well as a great range of restaurants. Are you planning on travelling a little further outside of Birmingham City? Be sure to drop by Worcester and Sutton Coldfield, their mix of the very best of the UK's favourite retailers chains with one-off independent stores are not to miss out on.
The perfect hideaway to step away from the crowd. Just off the bustling Corporation Street, it offers great shopping without great fuss, ideal for a quick bite or a leisurely lunch. Then it's off to the largest GAP in the city or any of the other great fashion, travel or sports stores close at hand.
Burlington Arcade Shopping Centre, Birmingham
Just look for the Burlington Hotel next to Waterstones on New Street, and you'll find this elegant little arcade. Inside you'll find Uber, an exclusive men's and women's fashion retailer; Bad Apple Hair, one of our many cutting-edge stylists in the city, plus the premier designer retailer Flannels. And underneath all this, The Bacchus Bar, named after the Roman god of wine and intoxication, is one of the city centre's best kept secrets for good food and drink.
The Square Shopping Centre, Birmingham
The Square is located in the city centre and is the perfect place to find unique shops, free wifi, great entertainment and nearby parking. You'll find more than just your favourite high street shops like Next, Shoezone and Holland & Barrett, there's also an extensive selection of independent retailers such as The Oasis Market for everything alternative in fashion.
It's also the perfect day out with family or friends with some great places to eat and relax. Jumping with live events by local performers and well as an Urban & Vintage market on the first Saturday of every month.