Jewellery Quarters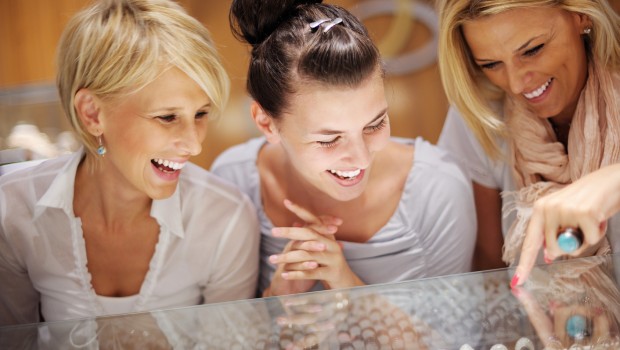 Published on July 10th, 2015 | by BirminghamLiving
0
Jewellery Quarters
The Jewellery Quarter
The home of British jewellery with a growing arts scene and plenty of great restaurants and bars.
Home to more diamond rings, finishing touches and tokens of love than anywhere else in the country, this is the beating heart of the nation's jewellery manufacturing. Over 40% of British jewellery is made in Birmingham's unique Jewellery Quarter.
There are over 100 specialists and craftspeople to be found here making it a wonderful place to explore and the perfect place go for THAT present, but at a price to surprise. Part of the appeal of going direct is that many of the Jewellery Quarter retailers have workshops on the premises, so a special gift can be commissioned on site!
There's a buzzing arts scene here too with galleries, wedding shops and fashion specialists mingling with the latest restaurants, serving everything from Neapolitan to Nepalese cuisine. Plenty of places for a drink and a dance too including several in the stunning St Paul's Square, such as Jools Holland's legendary Jam House and Après in Summer Row.
IKEA Birmingham
IKEA, Birmingham is a shopper haven with nearly fifty room sets, three full size homes and over 9500 products for your home. Offering a huge range of home furniture and accessories, there is something at IKEA for everyone. Don't forget to get some pick and mix from their Swedish Food Market for your journey home!
Hockley & The Jewellery Quarter
As tempting as Elizabeth Duke may be, if you're looking for jewellery, do not, under any circumstances, even consider buying it on the high street. One trip to Birmingham's famous jewellery quarter and you'll not only find unique, interesting pieces, but they'll be of a better quality and at a better price too. Consider yourselves told.